Swiss Diamond's Cooking Class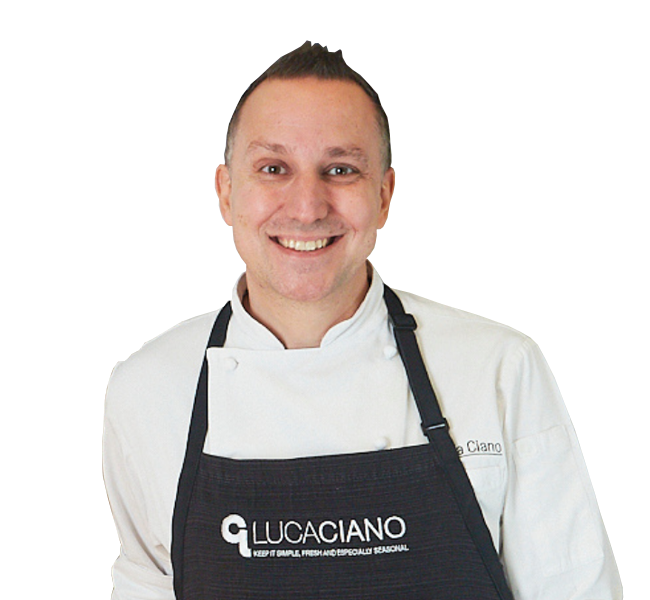 ---
Packages starting at only
$10
---
Pumpkin Risotto with Prosciutto
and
Ricotta Fritters
Special discounts on
Swiss Diamond products
for class participants.
Chef Luca Ciano, born in Milan currently resides in Sydney, Australia. Fresh off of filming his first season of "Luca's Key Ingredient" Chef is constantly teaching classes, cooking up new recipes, developing his product line, and much more. Chef Luca Ciano has two very successful cookbooks, both available now on Amazon. He cites his italian heritage and love of his mothers cooking as his daily inspiration to push the boundaries of traditional cuisine, whether it be italian or not! Swiss Diamond is proud to partner with an illustrious Chef with a passion for delicious food and an equally matched drive for perfection.
Swiss Diamond's Cooking class will be hosted virtually, so you can attend from anywhere in the world!

Unlimited access to the course video for when you want to cook it again in the future and impress your friends.

Complete recipe and ingredient list will be provided in advance.

Course packages from only $10 USD.

Chef Luca will be live, so you'll be able to cook the same thing along side of him in real time.

Every student in the class will get exclusive discount access to Swiss Diamond products.

Starting at only $10, Swiss Diamond has a cooking class package for everyone.
We only ask that you have a good time, and maybe, introduce someone new to cooking and Swiss Diamond.
---
---

Roland - Glen Head, NY
"As a Swiss living in NY I changed pretty much all my pans to Swiss Diamond. They are absolutely great!"

Claudia - Oregon
"Just wanted to share how much I am amazed at the quality and ease of use your skillets are....well one at least, which is all I have for NOW! I use mine at least 2-3 times a day. My husband is on a special diet that requires a lot of cooking. I find myself washing the skillet so I can use it again in some form of meal preparation. Thank you for creating a product the consumer can have confidence in! How VERY refreshing."

Lance - Commerce City, CO
"I am in the Army and own the Ultimate Kitchen Kit. I purchased the kit based on its great reviews and the Swiss Diamond reputation. I have moved three times since purchasing my set, they handled it wonderfully. I have been nothing but satisfied w/ my entire set!"
Join our mailing list to get exclusive access to more classes, discounts, recipes and more!